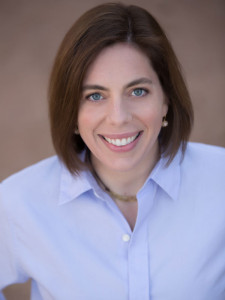 Dr. Elisabeth Potter
Board Certified Plastic Surgeon
Dr. Elisabeth Potter completed her undergraduate studies at Princeton University with a focus in Molecular Biology. She received her medical degree from the Emory University School of Medicine in Atlanta, Georgia. Following a Plastic Surgery Integrated Residency at the University of Texas Southwestern Medical Center in Dallas, she completed a Reconstructive Plastic Surgery and Microsurgery Fellowship with MD Anderson in Houston, Texas.
Dr. Potter has been actively involved with research and has a special interest in breast reconstruction, head and neck reconstruction including Mohs reconstruction, and the use of fat grafting in reconstructive procedures. Dr. Potter has completed several hundred DIEP flap surgeries and is board certified by the American Board of Plastic Surgery.
Rachel Dockray
Board Certified Physician Assistant
Rachel was born and raised in Houston, TX. She attended the University of Texas at Austin where she received her BS in Microbiology. She then attended the University of Texas Medical Branch where she received her Master of Physician Assistant Studies. She holds certification with the National Commission on Certification of Physician Assistants and is licensed by the Texas Board of Physician Assistant Examiners. She has experience as a physician assistant primarily in surgery including plastic surgery and spine surgery. She has had the pleasure of working with Dr. Potter since 2015 and is proud to be a part of her team. In her spare time, she enjoys running on Lady Bird Lake Trail, cooking with her husband, and reading sci-fi/fantasy books. Her favorite part of working in plastic surgery is helping patients through their recoveries from surgery.
Sally Matika
Board Certified Physician Assistant
Sally obtained her Medical Esthetician license in 2010.  She has over seven years' experience in cosmetic dermatology, specializing in laser treatments and aesthetic procedures. She fell in love with the medical field during her time as an esthetician and decided to further her career as a physician assistant. She attended Grand Valley State University where she received her BS in Allied Health Sciences. She then attended Eastern Virginia Medical School where she received her Master of Physician Assistant Studies. She holds certification with the National Commission on Certification of Physician Assistants and is licensed by the Texas Board of Physician Assistant Examiners.  In her spare time, she enjoys hiking, traveling around the world, riding her motorcycle and enjoying farm to table cuisine.  Breast cancer and reconstruction are very near to her heart as she lost her grandmother at a young age to breast cancer.  She finds fulfillment taking part in the care of patients and helping them through this very difficult process.
Sarah Foertsch
Board Certified Physician Assistant
Sarah was born in southern Indiana and attended Butler University in Indianapolis, IN. There, she completed her Bachelor of Health Sciences and Master of Physician Assistant Studies degrees in just 5 years and was named Summa Cum Laude of the College of Health Sciences. She holds certification with the National Commission on Certification of Physician Assistants and is licensed by the Texas Board of Physician Assistant Examiners. She has worked in the Chicago area for 6 years and is experienced in general surgery and reconstructive plastic surgery. She holds certification for facial aesthetics with AestheticSAFE and the American Academy of Procedural Medicine. Furthermore, she has extensive training with breast reconstruction. She is a member of the American Association of Surgical Physician Assistants and has given speeches on the microsurgical management of lymphedema. She recently moved to the Austin area and got married, all within one month! Outside of working, Sarah enjoys exercising, puzzles, traveling/experiencing new places, and spending time with her husband, Kent, and mastiff, Deebo.
Jessica Estrada
Registered Nurse
Originally from the old West Texas town of El Paso, Jessica received her nursing education from the University of Colorado, Colorado Springs. Jessica has over ten years of nursing experience primarily in the fields of pediatrics and women's health.  Nursing has always provided Jessica the opportunity to care for patients with compassion and attention to detail, respectfully treating each patient as she would her own family. Aside from being Dr. Potter's nurse, Jessica enjoys cycling with her husband, running with her dog, Otis, and loves all the adventures and privilege of being mom to her son, Diego.
Geysha Soltero
Medical Assistant
Geysha received her certification at Virginia College in 2011. She has worked with plastic and reconstruction surgery for five years. Geysha not only gets to pursue her passion of aesthetics and medicine but also one that fosters her love of photography. Capturing each patients reconstructive process, from beginning to end, is what she describes as "the most amazing journey a woman can overcome."
When not caring for patients, Geysha loves spending time with her son and daughter. Since her family moved to Austin, she enjoys taking photos of the city's uniqueness and seeking new adventures with her kids and cocker spaniel.
Lauren Madison
Customer Service Representative
As an Austin native, Lauren returned home after receiving her Bachelor of Science from Texas Tech University in Lubbock. Prior to joining Dr. Potter's team, she taught mathematics and science, as well as coached cheerleading and several other sports. Although education will always be near to her heart, she loves seeing the progress that clients make toward their overall goal and being a part of the whole process. She hopes to someday be able to see the world; but in the meantime, she enjoys spending her summers on Lake Travis.
Ebonie Davis
Practice Coordinator
As Practice Coordinator, Ebonie oversees the administrative functions of Potter Plastic Surgery to include surgery scheduling, insurance verification and billing functions.
Born and raised in Central Texas, Ebonie attended Texas State University where she was a member of the Texas State University Strutters. As a mom of two energetic girls, she enjoys spending time with family and catching up on reading in her spare time.
Ebonie's strong customer service and administrative background lends to her desire to provide the best patient/customer experience possible.
We have bilingual staff members to help service Spanish speaking patients.
Tenemos miembros del personal disponible ayudar los pacientes que hablan espanol. Favor de llamar con preguntas o para ser su cita.