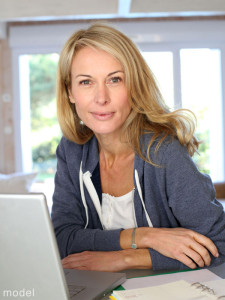 Chemical peels enhance skin's texture and appearance by removing damaged outer layers. These non-invasive treatments typically target facial lines and wrinkles, areas affected with sun damage, mild scars, uneven skin pigmentation in localized areas, and severe acne.  Chemical peels are generally performed on the face, neck, or hands.
Chemical peels are performed in the office or surgery center and take under an hour to complete. Redness and scaling is a common part of the healing process that generally lasts 4-7 days. The length of the healing process corresponds with the depth of the peel. Patients should allow the healing process to fully complete before applying makeup. Hearing from some peels takes several weeks.
Risks
Chemical peels do not generally cause pain, but many patients have reported a stinging sensation. Redness, irritation, or mild swelling is common but can be minimized with recommended skin creams. Immediately after a chemical peel, the skin will be especially sensitive to UV Rays so patients must limit sun exposure and regularly apply sunscreen.
Dr. Potter will discuss the risks, benefits, and expected recovery time during your consultation. She will consider your medical history, goals, and lifestyle to determine a personalized treatment plan.
If you're interested in learning more about chemical peels, or any of the procedures Dr. Potter performs, contact Dr. Potter through the online contact form, or call 512-867-6211.
CONTACT US